In today's fast-paced world, safeguarding our financial well-being is of paramount importance. While many individuals have group long-term disability (LTD) insurance coverage through their employers, it is crucial to understand its limitations and consider the benefits of obtaining supplemental coverage. In this blog post, we will explore how group LTD insurance works and why it is essential to have additional coverage to protect your paycheck and secure your future.
Understanding Group Long-Term Disability Insurance
Group LTD insurance is a policy provided by employers to their employees, aiming to provide financial protection in the event of a long-term illness or injury that prevents them from working. This coverage often pays a portion of an employee's income, typically around 40-60%, for an extended period, such as two, five, or even ten years. While this benefit can be a lifeline during difficult times, it may not be sufficient to fully replace your lost income.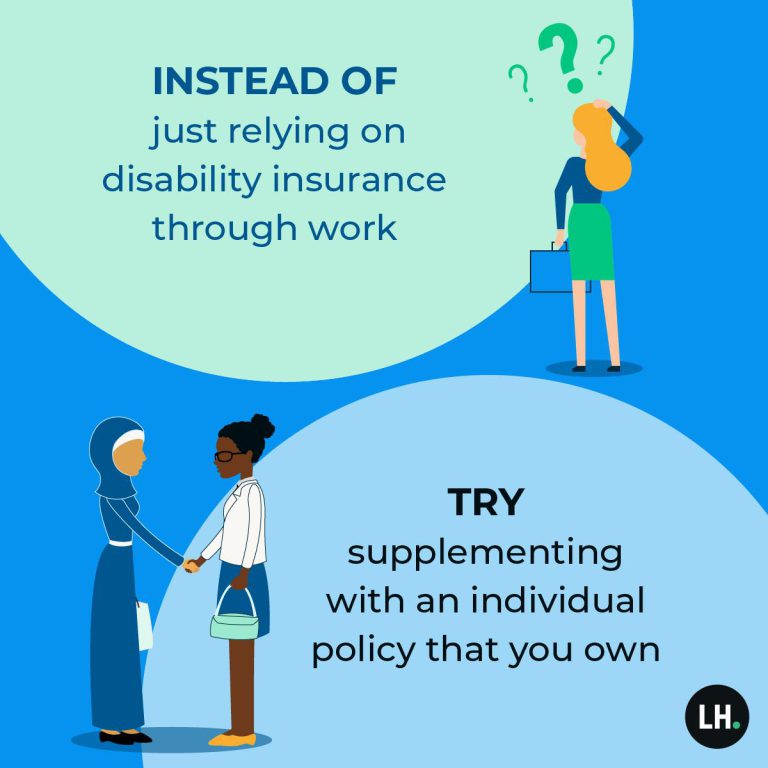 The Need for Supplemental Coverage
Income Protection Gap: Group LTD insurance typically has a cap on the maximum monthly benefit, which may not align with your pre-disability income. By obtaining supplemental coverage, you can bridge this gap and ensure you receive a higher percentage of your income during your disability period.
Customizable Coverage: Supplemental LTD coverage allows you to tailor the policy to your specific needs. You have the flexibility to choose the benefit amount, length of coverage, and additional features that align with your financial obligations, such as mortgage payments, education costs, or daily living expenses.
Portability: One significant disadvantage of relying solely on group LTD insurance is its termination upon leaving your employer. Supplemental coverage, on the other hand, is typically portable, meaning you can maintain the policy even if you change jobs or become self-employed. This ensures continued protection and peace of mind throughout your career transitions.
Enhanced Benefits: Supplemental coverage often offers additional perks not included in group policies, such as cost-of-living adjustments, rehabilitation benefits, survivor benefits, or coverage for specific conditions. These added benefits can significantly improve your financial stability during a long-term disability.
Tax Considerations: While group LTD benefits are usually taxable, supplemental coverage can provide tax-free income, allowing you to maximize your financial resources during challenging times. Consulting with a tax advisor can help you understand the tax implications of your disability coverage.
Securing your financial future is a responsibility that shouldn't be taken lightly. While group long-term disability insurance provided by your employer is a valuable safety net, it may not cover your full income or provide the flexibility you need. By obtaining supplemental coverage, you can bridge the income protection gap, customize your policy, ensure portability, access enhanced benefits, and potentially enjoy tax advantages.
Remember, when choosing supplemental coverage, carefully assess your needs, compare policies from reputable insurers, and seek professional guidance if needed. By taking proactive steps to protect your paycheck, you can safeguard your financial stability and provide peace of mind for yourself and your loved ones. Please don't hesitate to reach out to ezdiquote for help assessing your needs.