Disability Insurance. Often overlooked, this financial safety net becomes invaluable during tough times. Pregnancy is a wondrous journey filled with anticipation and joy. However, it's not without its challenges. Sometimes, unexpected complications arise, causing concern and uncertainty. In these trying moments, medical teams offer crucial support. In this article, we'll shed light on pregnancy's potential hurdles and show how disability insurance provides much-needed reassurance.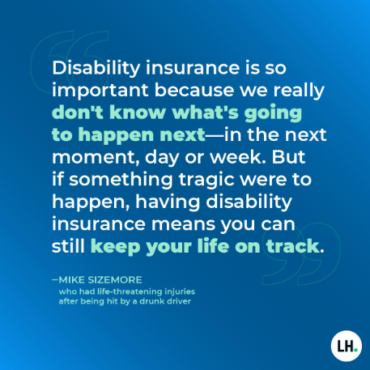 Exploring Common Pregnancy Challenges
Here we will take a look at some common pregnancy complications that occur during pregnancy, during childbirth, and after childbirth. 
Gestational Diabetes: This is a type of diabetes that develops during pregnancy. It can lead to the baby growing too large, which can cause problems during delivery.
Preeclampsia: A condition characterized by high blood pressure and damage to other organs, often the liver and kidneys. If untreated, it can lead to eclampsia, which includes seizures and is life-threatening.
Placenta Previa: This is when the placenta lies very low in the uterus and covers all or part of the cervix.
Placental Abruption: The placenta detaches from the uterus before the baby is born.
Preterm Labor: Labor that begins before 37 weeks of pregnancy.
Miscarriage: The spontaneous loss of a fetus before the 20th week of pregnancy.
Ectopic Pregnancy: A pregnancy in which the fetus develops outside the uterus, typically in a fallopian tube.
Obstructed Labor: This happens when the baby doesn't exit the pelvis during childbirth due to being too large, in the wrong position, or the pelvis being too small.
Uterine Rupture: A tear in the uterus, which can be life-threatening for both mother and baby.
Postpartum Hemorrhage: Excessive bleeding following childbirth.
Perineal Tears: Tears that occur in the perineum (area between the vagina and the anus) during childbirth.
Shoulder Dystocia: A delivery complication where the baby's head has been born, but one of the shoulders becomes stuck behind the mother's pelvic bone.
After Childbirth (Postpartum)
Postpartum Depression (PPD): A type of mood disorder associated with childbirth. It can lead to severe depression and even suicidal thoughts if not addressed.
Postpartum Psychosis: A rare but severe mental illness that can occur after childbirth.
Postpartum Hemorrhage: As mentioned, it's excessive bleeding, but it can occur after delivery as well.
Thromboembolic Disorders: Blood clots that can develop after childbirth.
Mastitis: Inflammation of breast tissue that results in swelling, pain, and redness. It can also lead to an infection.
Endometritis: Inflammation or infection of the lining of the uterus.
To obtain the most up-to-date statistics on pregnancy complications, consider checking the following:






National health websites or institutions of specific countries: They often have annual or biennial reports on maternal health. The National Institutes of Health is an example.




Peer-reviewed journals in obstetrics and gynecology: They sometimes publish studies with recent data on specific complications or outcomes. You can visit the American Journal of Obstetrics & Gynecology as an example.
Remember, the prevalence of certain complications can vary based on factors such as region, access to healthcare, and socioeconomic conditions.
My Personal Journey and the Story of Allyson Felix
When my son came into the world, he arrived three months early, a consequence of preeclampsia. Before his birth, his mother was hospitalized and bedridden due to the condition. Following his birth, my little fighter, weighing just a little over 3 pounds, remained in the hospital for three months, requiring diligent care. His mother, too, needed significant recovery time after coming home. Altogether, she was out of work for over half a year.
Allyson is an elite track and field athlete and Olympian who was diagnosed at 32-weeks pregnant with severe preeclampsia – a potentially life-threatening, pregnancy-related complication. Given her exceptional level of fitness and extensive training, she was surprised to learn during a prenatal visit that she had elevated levels of protein in her urine and had developed high blood pressure. Her doctor admitted her into the hospital for further monitoring and testing. She was then sent for an emergency C-section. Her doctor's fast actions may have saved her life. https://www.cdc.gov/hearher/allysonfelix/index.html
While our experiences might sound extreme, it's a testament to the unpredictable nature of pregnancy and its potential complications. Your saving grace could be an individual disability policy, which could compensate you for the lost income and allow you to focus on health and recovery without the added burden of financial stress.
How Can Disability Insurance Help
Imagine a scenario where a pregnancy complication means extended time away from work, beyond the typical maternity leave. This absence could translate to significant financial strain, compounded by the extra medical expenses and the costs of raising a newborn.
That's where long-term disability insurance comes into play. It's essentially a safety net designed for such unforeseen circumstances. Should you face a complication like prolonged bed rest, postpartum disorders, or any issue that prevents you from returning to work, this insurance would replace a portion of your income. It ensures that while you focus on recovery and your new family, your financial obligations are taken care of. Think of it as a peace-of-mind policy, allowing you to navigate potential bumps in the road with confidence. Let's discuss how we can tailor a policy to fit your needs and secure your family's financial future, no matter what lies ahead.
Here's How Disability Insurance Generally Works:
Definition of Disability: LTD policies pay benefits when the insured is unable to work due to illness or injury. If a pregnancy complication prevents an insured individual from working, they could be eligible for benefits. However, the exact definition of disability varies by policy, so it's essential to understand how your policy defines it.
Waiting Period (Elimination Period): There's typically a waiting period (often called the elimination period) between the onset of the disability and when benefits begin. This period can range from 30 days to several months. If a pregnancy complication leads to a disability, the individual would have to wait out this period before receiving benefits.
Benefit Period: LTD insurance can provide benefits for a specific duration, like two years, five years, or until retirement age. The duration depends on the policy's terms. If a pregnancy complication causes long-term disability, the benefits would continue up to the maximum period specified in the policy.
Pre-existing Condition Clauses: Some LTD policies have clauses that exclude or limit coverage for conditions that existed before the policy began. If a woman had a known condition related to pregnancy before securing the policy, complications arising from that condition might not be covered.
Coverage Percentage: Typically, LTD insurance doesn't replace the full salary but a portion of it, commonly between 50-80%. The exact amount depends on the policy's terms.
Residual or Partial Disability Benefits: Some policies offer benefits if you're able to work but not as much or in the same capacity due to your condition. If a pregnancy complication leads to such a scenario, these benefits could be applicable.
Policies Specific to Pregnancy: Some LTD policies might have specifications about pregnancy. For example, normal pregnancies and childbirths without complications might not be covered. However, complications like preeclampsia, gestational diabetes, or postpartum depression that prevent a woman from working could be covered.
Mental/Nervous Limitation: Some LTD policies limit the benefit period for disabilities based on mental or nervous disorders to 24 months or another specified timeframe. This could be relevant if someone is experiencing severe postpartum depression or other mental health issues post-pregnancy.
Cost of Living Adjustments (COLA): Some LTD policies might offer a COLA feature, which adjusts benefits based on inflation or other cost-of-living metrics.
Rehabilitation Benefits: Some policies provide benefits or support if the insured person needs rehabilitation to return to work.
In life's journey, joy and challenge often intertwine. Pregnancy, while beautiful, holds its unique hurdles. Whether it's personal stories or those like Allyson Felix's, the message is clear: unforeseen complications can arise. Yet, there's a shield against such uncertainties: Disability Insurance. It ensures that during tough stretches, financial worries don't add to the burden. Don't leave your future to chance. Secure your family's peace of mind today. For any inquiries or to get a quote, reach out to ezdiquote. It's not just insurance; it's a promise of security.